The Goodrich Seminar Room at Wabash College is a gateway for exploring the meaning of liberty and the nature of a free society.
Mr. Goodrich felt strongly that liberty will be preserved only so long as individuals take seriously the moral problems inherent in the exercise of political power.
The room provides a unique opportunity for the student to investigate the ways human beings have understood the difficult questions surrounding the use of such power in society: What is the meaning of law? What is the proper function of government? What are the responsibilities of the individual? This Interactive Tour translates the physical experience of exploring the room for the online user, thus allow users around the world to immerse themselves in the historical narrative of individual liberty.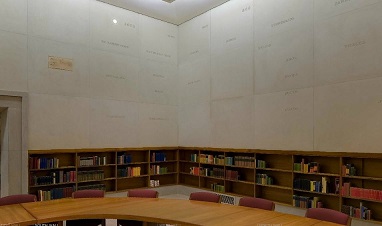 About the Room
In March 1957, Pierre F. Goodrich began planning a unique conference room for the Lilly Library of Wabash College. Completed two years later according to his exact specifications, the room provides the students of Wabash College with a practical tool for understanding and interpreting the historical evolution of the idea of individual liberty. Etched into limestone slabs set in its walls are important names and developments of significance in the history of freedom that stretch back in time from the Declaration of Independence to the epic story of Gilgamesh and the Sumerian reforms of Urukagina of Lagash in the third millennium B.C.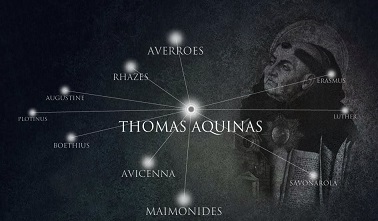 About the Interactive Tour
The self-guided, interactive tour uses 360º digital photography to allow users to virtually explore the design of the physical room. The tour honors Goodrich's original intent and care in the presentation of names and events as a dialogue of ideas through time. Users can move seamlessly back and forth in the continuum of time to visualize the conversation threads that influenced the development of an individual's ideas about liberty.